Loading Likes...
Man måste öva för att bli bra
Så därför gav vi oss av på ett träningsläger i Karibien. Jag tänker så här – ju mer jag övar på att segla i värmen desto bättre blir jag på att segla i värmen – eller?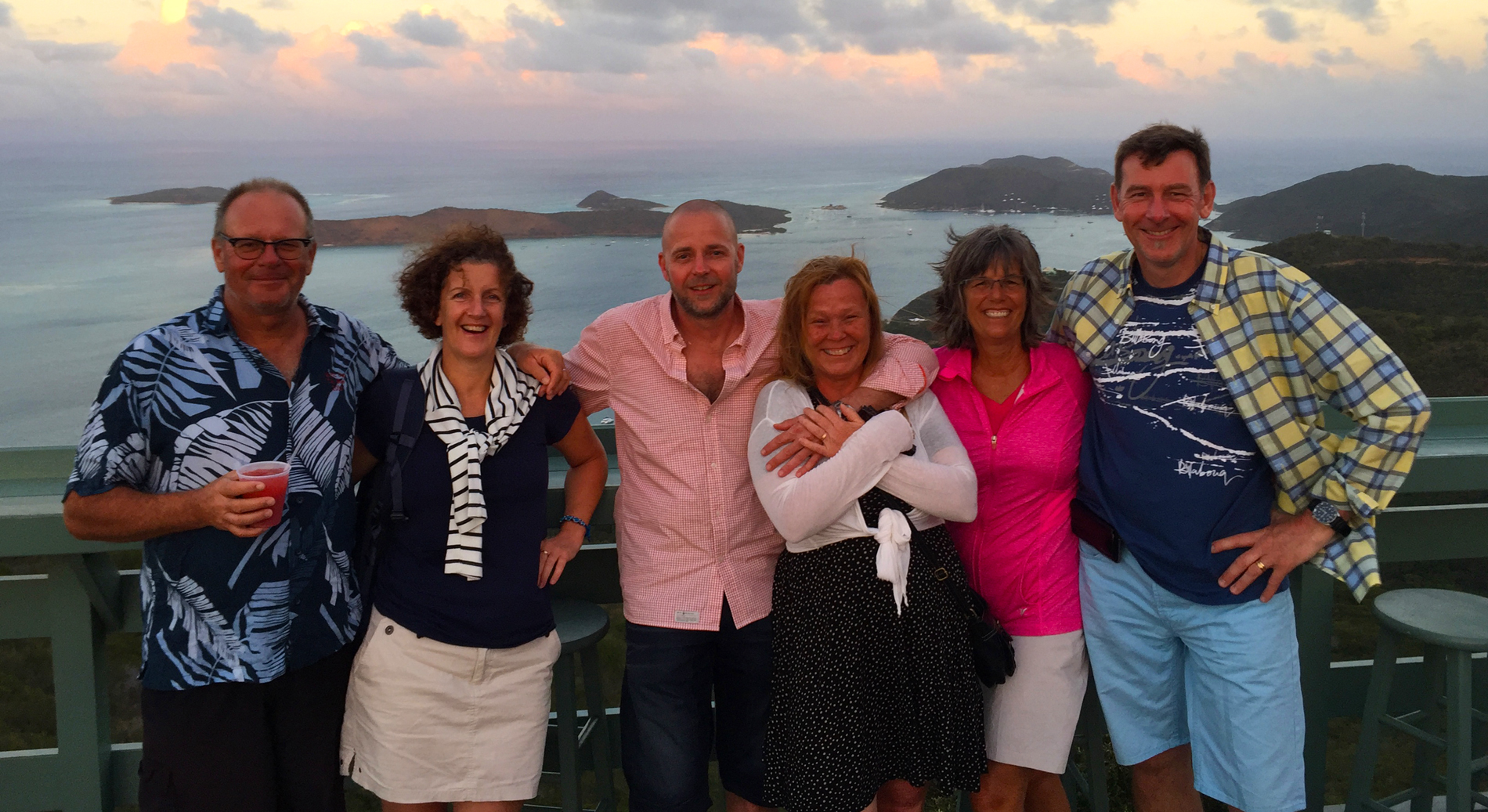 Joining the cruiser community
Tack vare att vi träffade Judy & Torben under vår sommarseglats – så dök så ett underbart tillfälle upp. De skulle segla i Karibien – närmare bestämt Brittish Virgin Islands och frågade om inte vi vi ville bli med.
Efter första flygpris googlingen och båthyra kollen – så kändes det helt uteslutet. Bara flygresan såg ut att sluta på 50 papp…
Men den som söker igen – finner något annat. Vi hittade flygbiljetter för strax under 8000 tur och retur för oss båda. Och sedan hittade vi Jannes båt, en Beneteau 393 från 2006 som vi kunde hyra för ett hyggligt pris.
Sedan frågade vi om inte kapten Martin Olofsson and his crew could join us. AND THEY COULD… åååh vad roligt. Vi har ju the Colona Feeling från Röda havet – dvs minnen från förr. Men Magnus var ju inte med då – så vi har för alltid lovat att inte prata om dessa gemensamma erfarenheter…
Nej tillsammans med Judy & Torben – Judys sister and best friend – and there husbands skapar vi nu nya fantastiska minnen i BVI.
Det inleds med bunkring – vi handlade mat mm och fyllde två kundvagnar och tog taxi tillbaks till hemmahamn. Och där kände jag mig väldigt nostalgisk… Hela grejen – med mycket mat – som ska lastas in i dingen – och sedan ombord och stuvas på bästa sätt….
Full Moon Party and so on
Första kvällen bjöds vi på en underbar fest ombord på Dannys Delight – dvs båten som Judy & Torben lånat. Och därfter Full Moon Party on the beach…