Loading Likes...
2 Juli 2019 – Lipari
Fin Service!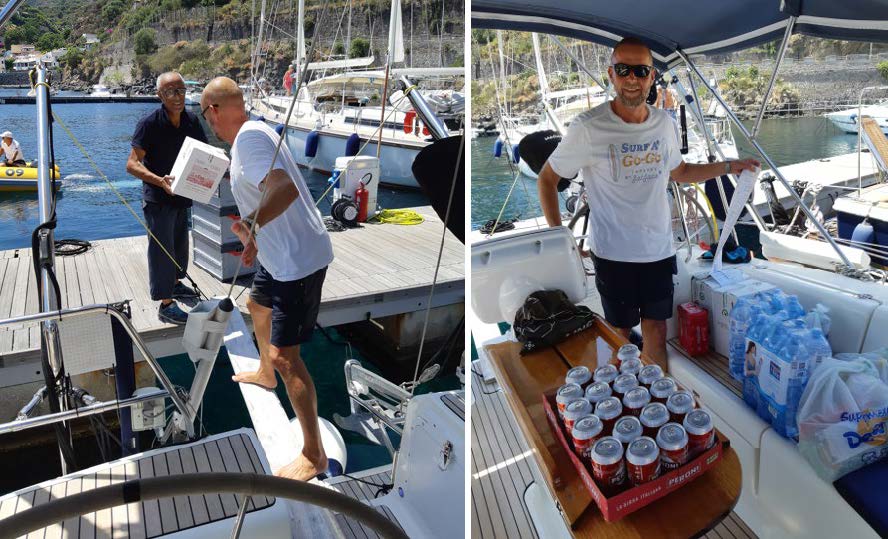 Det finns flera marinor i Lipari. Vi valde Eol.Mare. Ropa upp dem på VHF Canal 09 så kommer de och möter dig i sina gula gummibåtar. Vi var verkligen supernöjda med vårt val. De gav fin-fin service! Marinan intill kommer säkert att vinka till dig också, konkurrensen är hård.
Marinan ligger lite utanför staden, men det gjorde ingenting. En taxiresa fram och åter ingick i hamnavgiften. Dessutom fick vi bryggleverans av allt som vi handlat i den välsorterade matbutiken. Himla smidigt allting.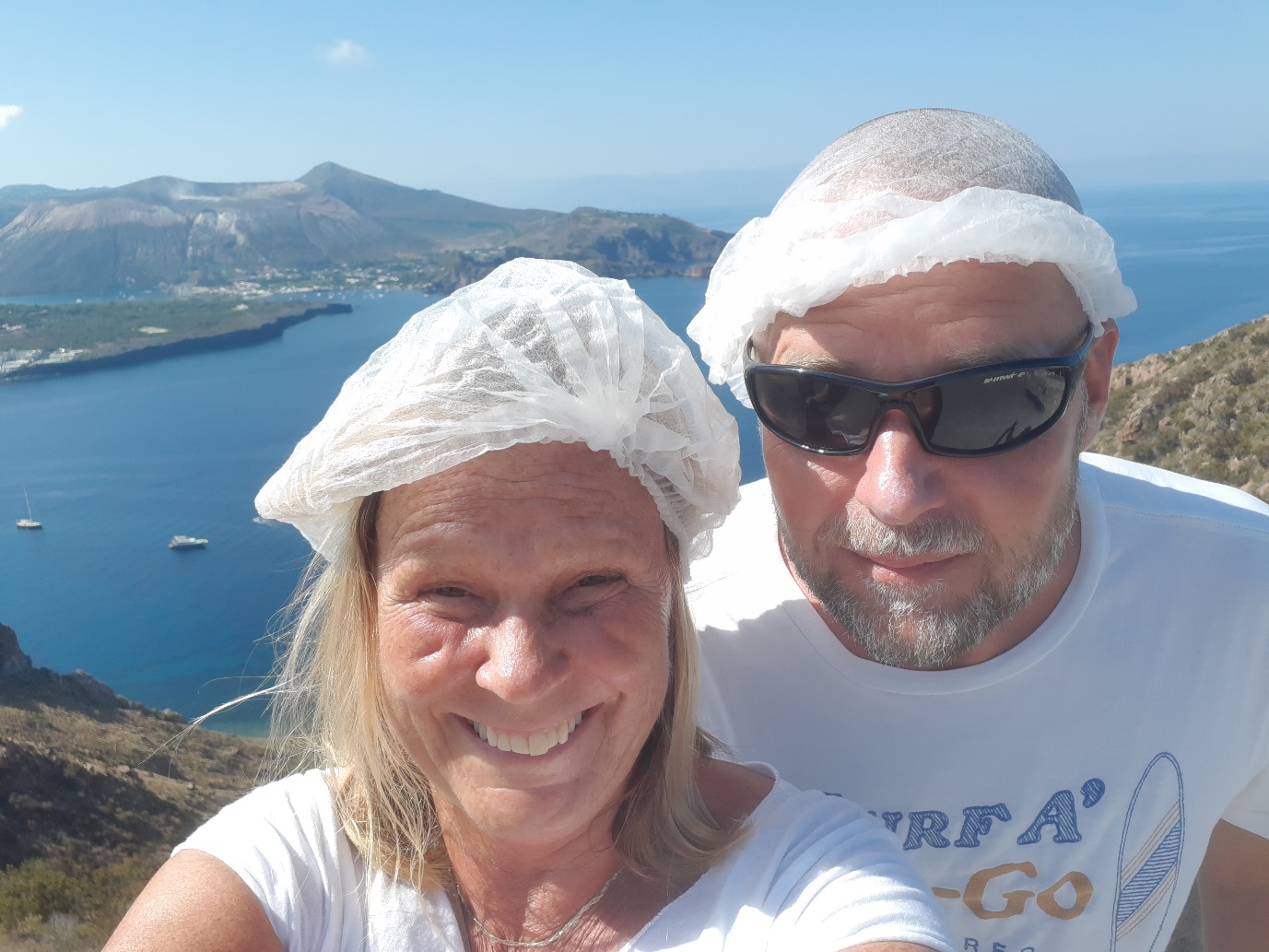 Dessutom hade de mopeder som man kunde hyra för en billig peng. Och då fick man de där roliga mössorna igen. Jag kunde som vanligt inte sluta skratta.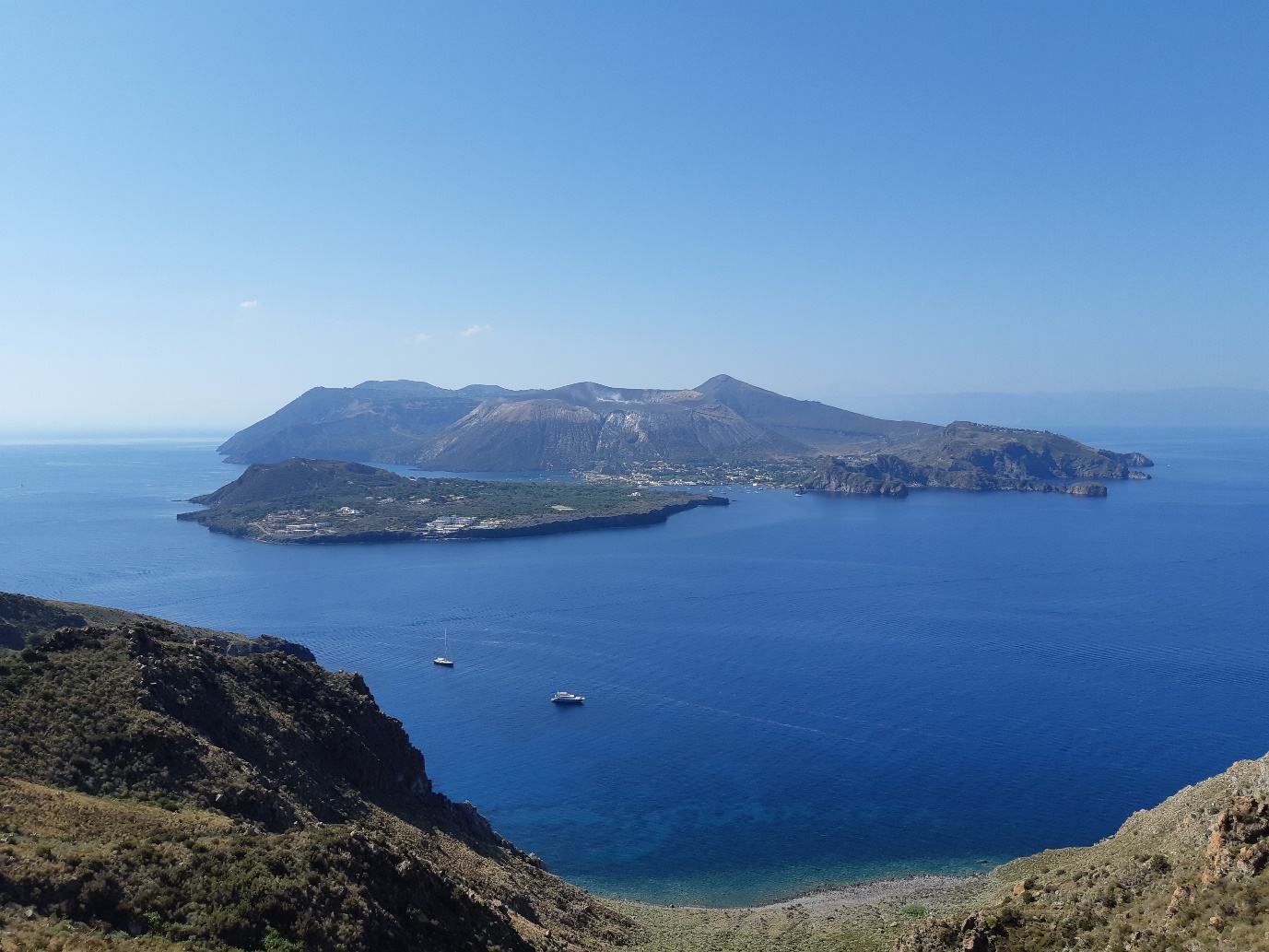 Moppen – eller… det var en lätt MC faktiskt – var så trött att när vi åkte upp till utsiktspunkten fick jag hoppa av och GÅ! Lovar att jag var helt slut – men det var det värt. Utsikten över ön Vulcano var helt magisk.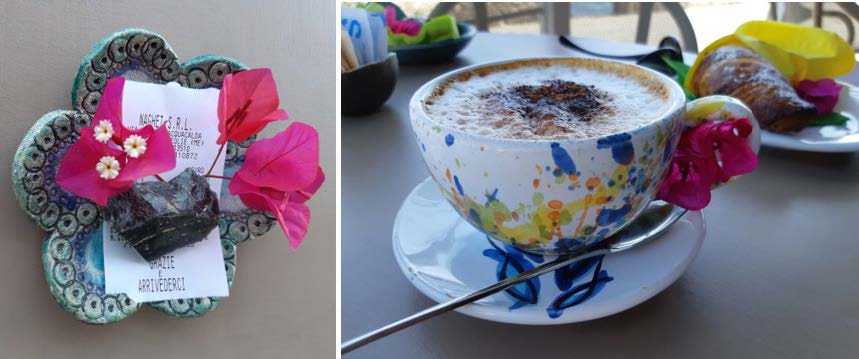 Vi tog en tur runt ön med ett fika stopp på ett charmigt café. Vi fick allting dekorerat med blommor. Himla fint – även om jag blev lite "förvånad" när jag skulle flytta på min blomma och en liten spindel sprang iväg över bordet.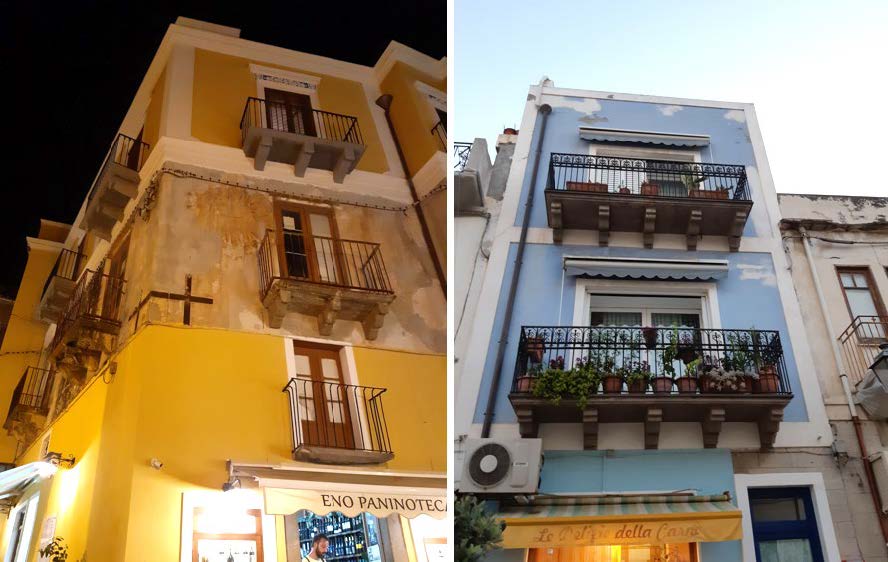 Lipari stad är jättegullig – och jag behöver väl inte ens berätta att maten var god – vinet gott och kaffet – gott så man nästan svimmar. Vi är ju på Sicilien.
Efter maten vandrade vi runt och kikade på gränderna – husen – butikerna- människorna och bara njöt av kvällen. På sina ställen var det lite slitet, men det verkar som att man renoverar och snyggar till. Även om det ibland bara gällde vissa våningar :- )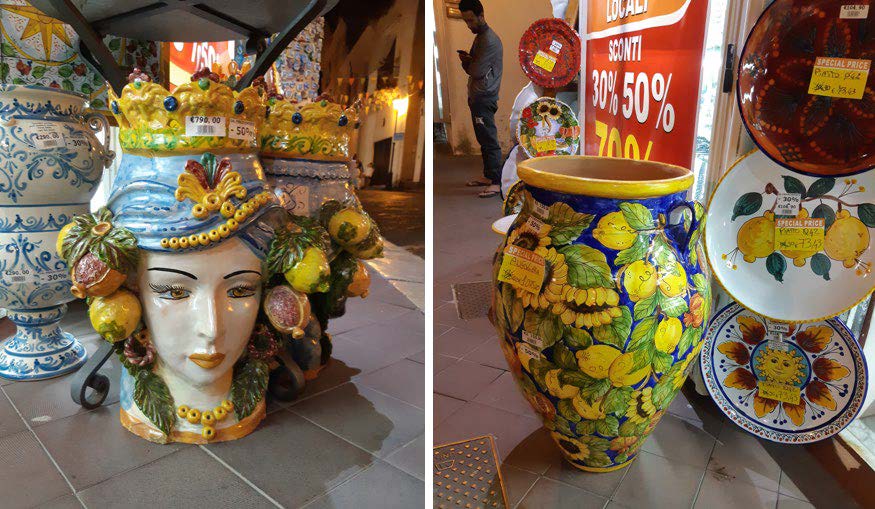 Blev något förvånade över att de ställde ut svindyr keramik utanför butiken. Vi gissar att butiksägarna hemma i Sverige inte skulle placera ut varor som kostar 8-9000 kr på gatan. Eller?!
Lipari är den största av de Eoliska öarna med ca 12000 bofasta. Turism är såklart viktigt här. Framförallt går många turer till den näraliggande vulkanen Stromboli under kvällarna. Men även om det finns souvenirbutiker mm – så kändes det genuint. Det fanns så många spännande matställen överallt. Vi tyckte också att det var fint att man kunde besöka Lipari Castello under kvällen.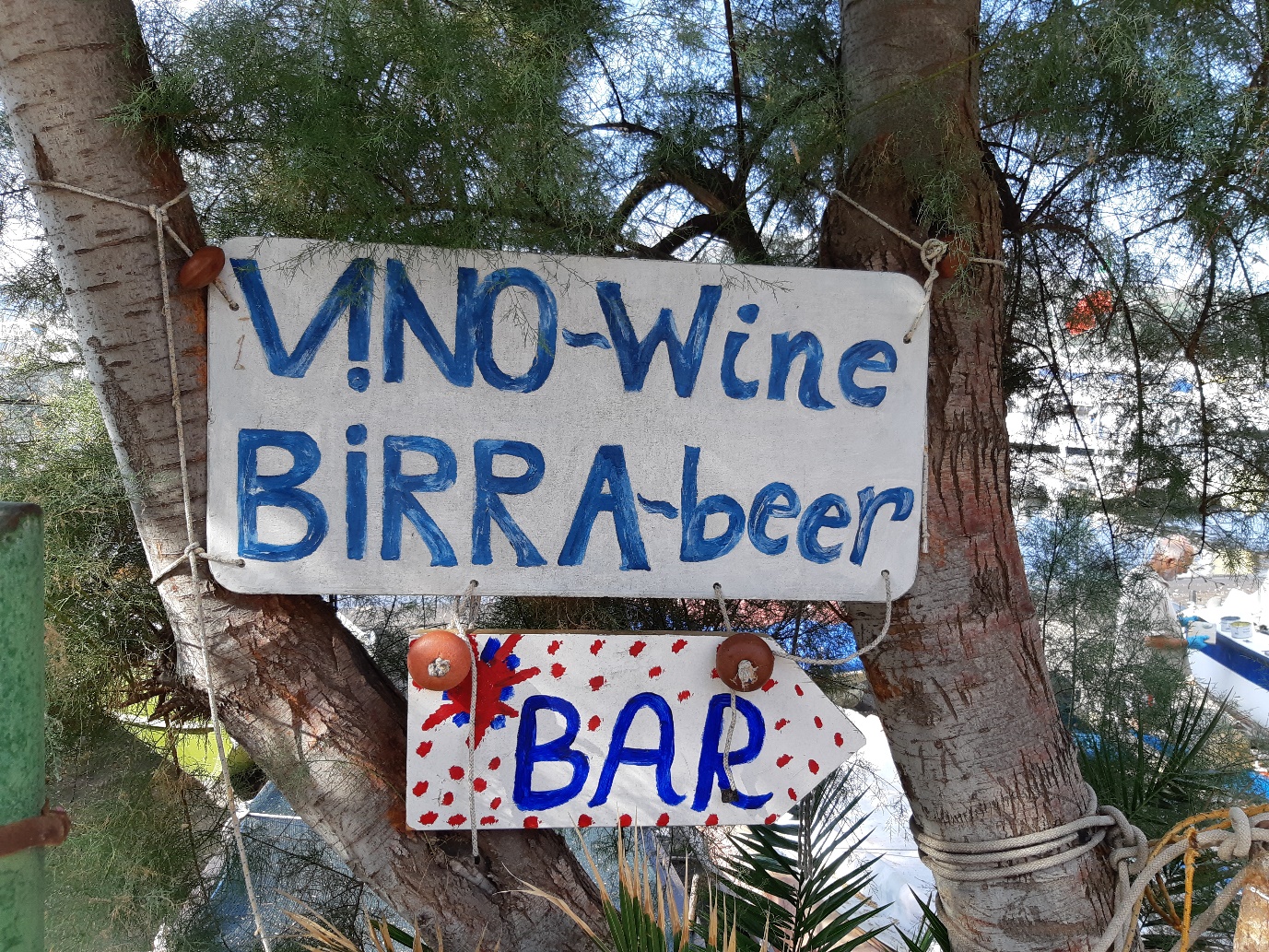 På stranden intill vår marina hade de en supergullig bar – ni vet en sådan där som man gärna vill ha själv : -) Här kunde man få gott kaffe och croissanter till frukosten. Fast det såg inte vi förrän det var försent.
ps – en väldig rolig sak som man kan läsa om på Wikipedia är att The Mayor of Lipardi beslutade att det inte är okej att vandra runt i bikini – speedos eller "tong" inne i staden. Gör man detta får man dryga böter. Vi snackar 500 euro. Bara en sån sak! Ny lag sedan 2013 alltså!
Tiina vid tangenterna