Loading Likes...
Vi är inte 100 % säkra – men vi tror med till sannolikhet grönsande visshet absolut att vi såg Killer whales.
Vi hade kastat loss från Stromness och siktade mot Kirkwall. I en folder om Orkneyöarna kunde vi läsa att det fanns goda chanser att se späckhuggare vid t ex Marwick head, Brough of Birsay eller Hoxa head.
Som första valspanare var jag därför extra glad eftersom vi skulle segla just den vägen och passera alla tre ställen. Jag släppte inte blicken från vattnet en sekund och hade till och med kikaren till hjälp när jag plötsligt såg dem – långt borta. Typ 6 stycken… och sedan 3… men de försvann snabbt.
Lyckades inte fånga dem med Gopron – men filmsnutten blev ändå ganska rolig – så jag bjuder på den :- )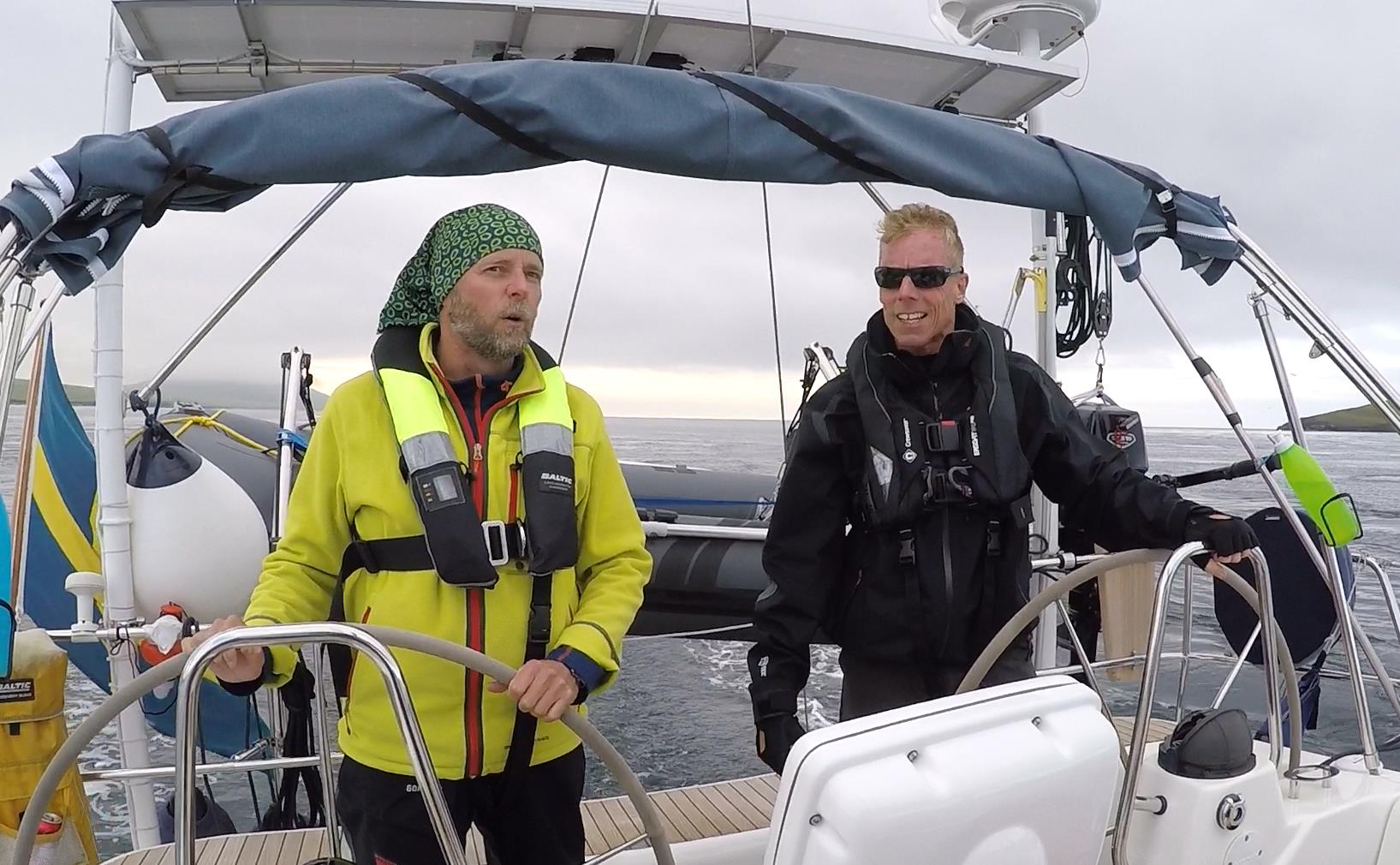 Att segla sträckan Stromness – Kirkwall kräver noggrann planering eftersom vi dels måste ut ur Hoy sund och sedan in i ett annat sund där strömmarna kan bli starka och till och med farliga.
Vi fick upp farten till 13,7 knop. Lyckades inte fånga det heller på bild – eftersom jag hade fullt upp att filma den märkliga känslan av att flyga fram över ett platt men virvlande vatten.
Så ni får helt enkelt tro mig :- )
Tiina vid tangenterna
osso – ett litet tillägg…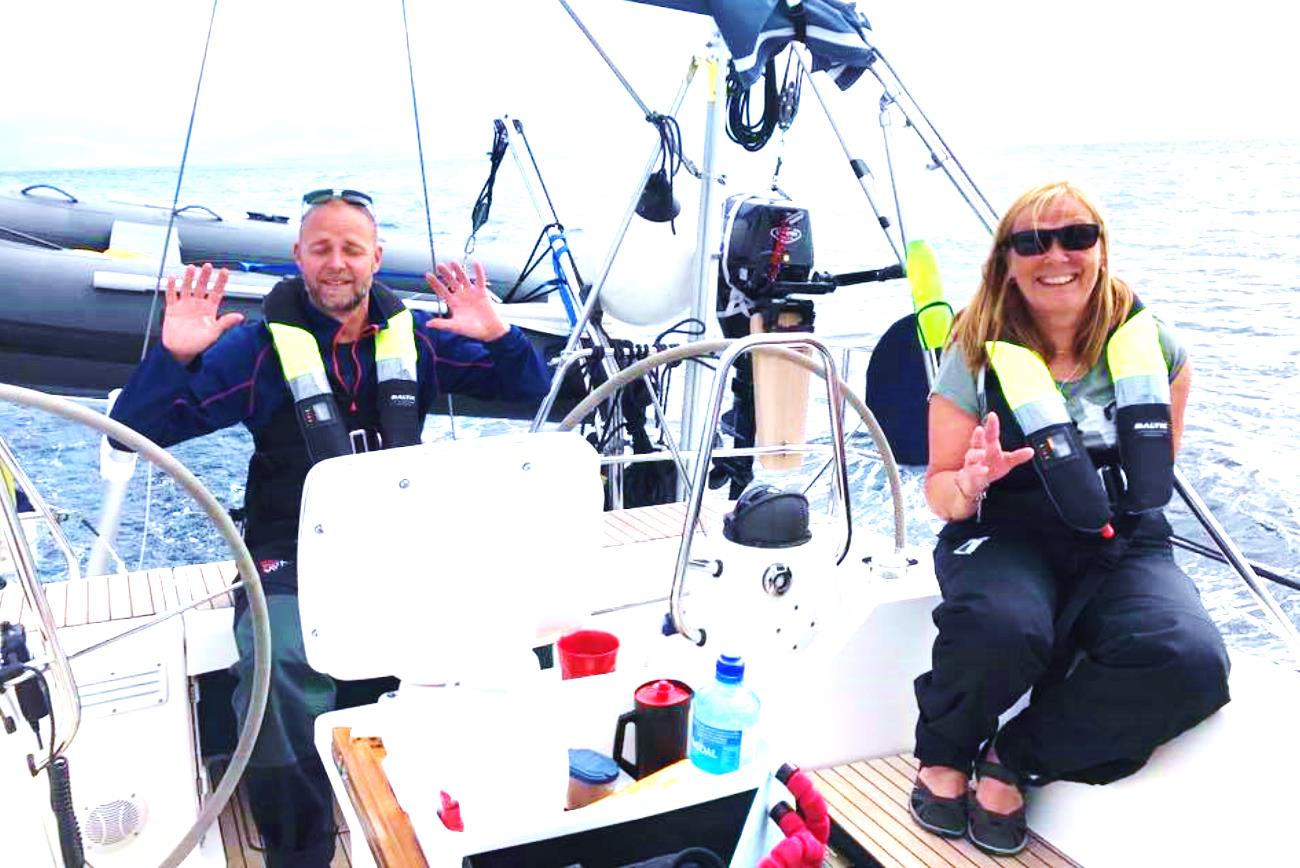 Efter att vi ha klarat oss ut ur sundet blev det en liten födelsedagssång eftersom vår gast fyller år just idag. Vilken ära!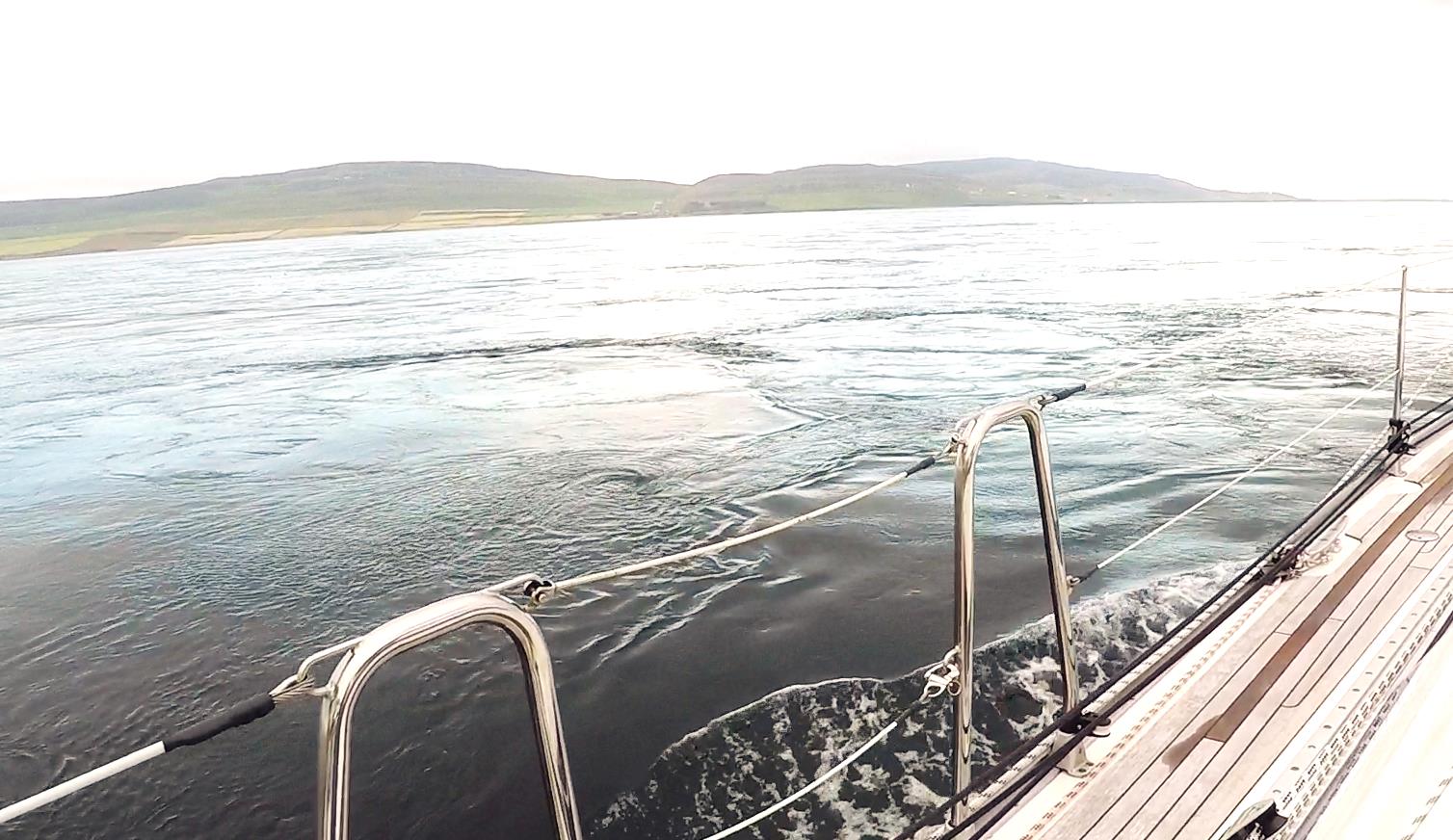 När vi kom in i nästa sund fick vi uppleva strömvirvlarna – och som sagt toppfart (för motor). Här kan det vara tufft om man har vind mot ström. Vi hade vind med ström – och allting med oss så det gick fint. Dessutom är det närmare Neap än Spring.
Förutom (eventuella) späckhuggare – och delfiner och lunnefåglar bjuder Orkneyöarna på varierat väder och spännande vyer.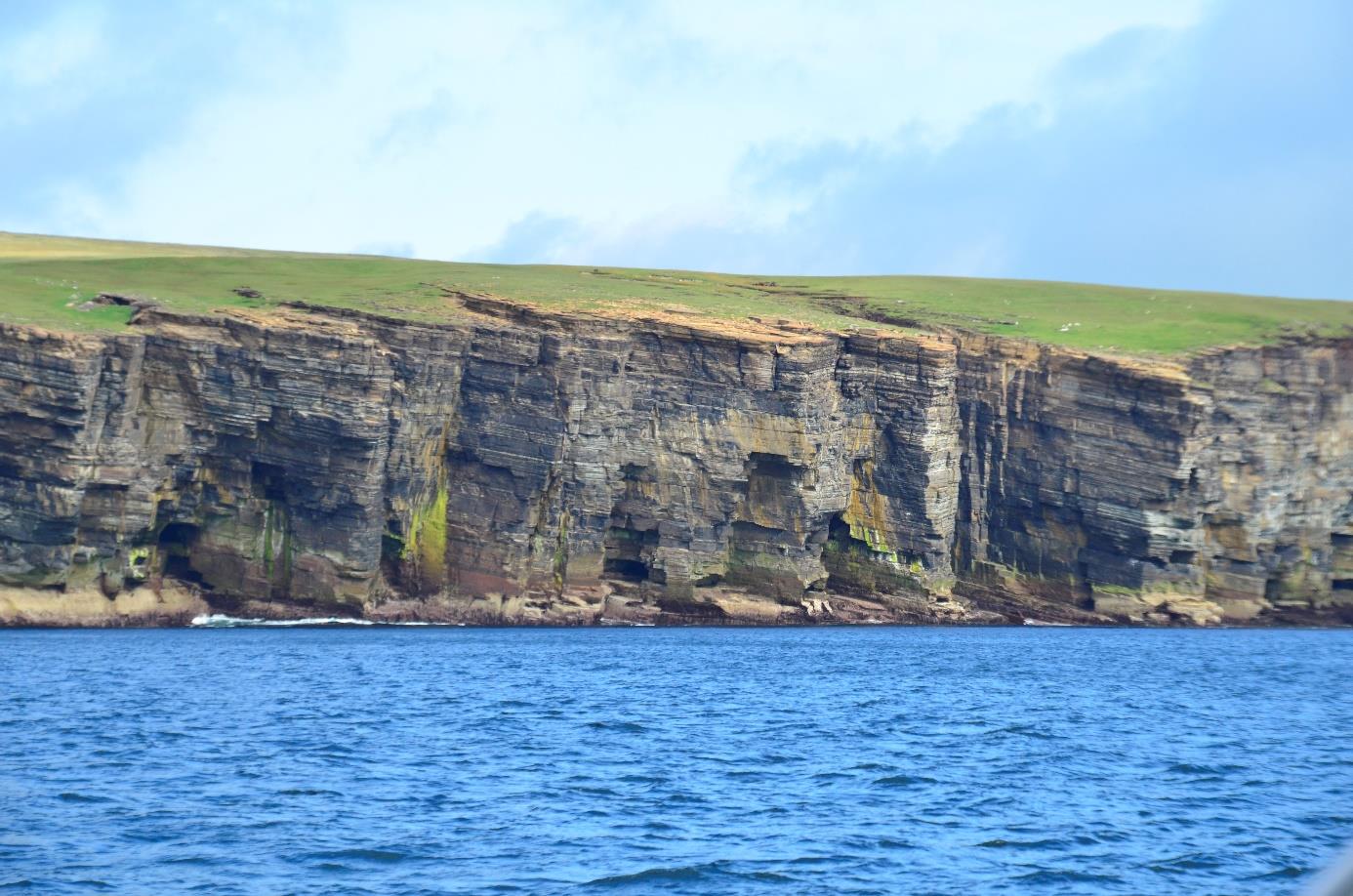 Finväder (utanför västra Mainlandet) – vi kunde inte låta bli och undra om inte ett och annat får ibland ramlar ner över stupet.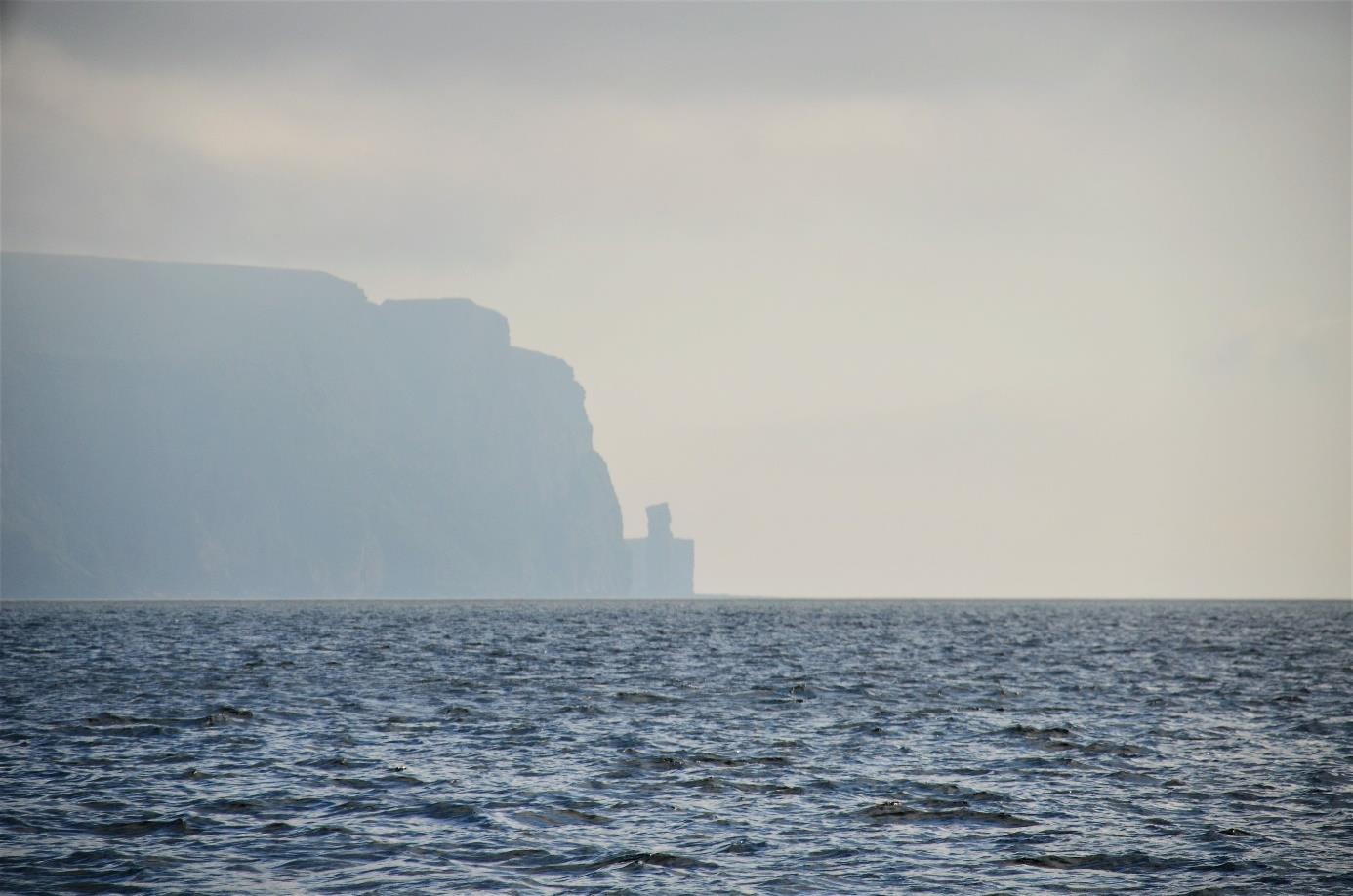 The man of Hoy i disigt väder…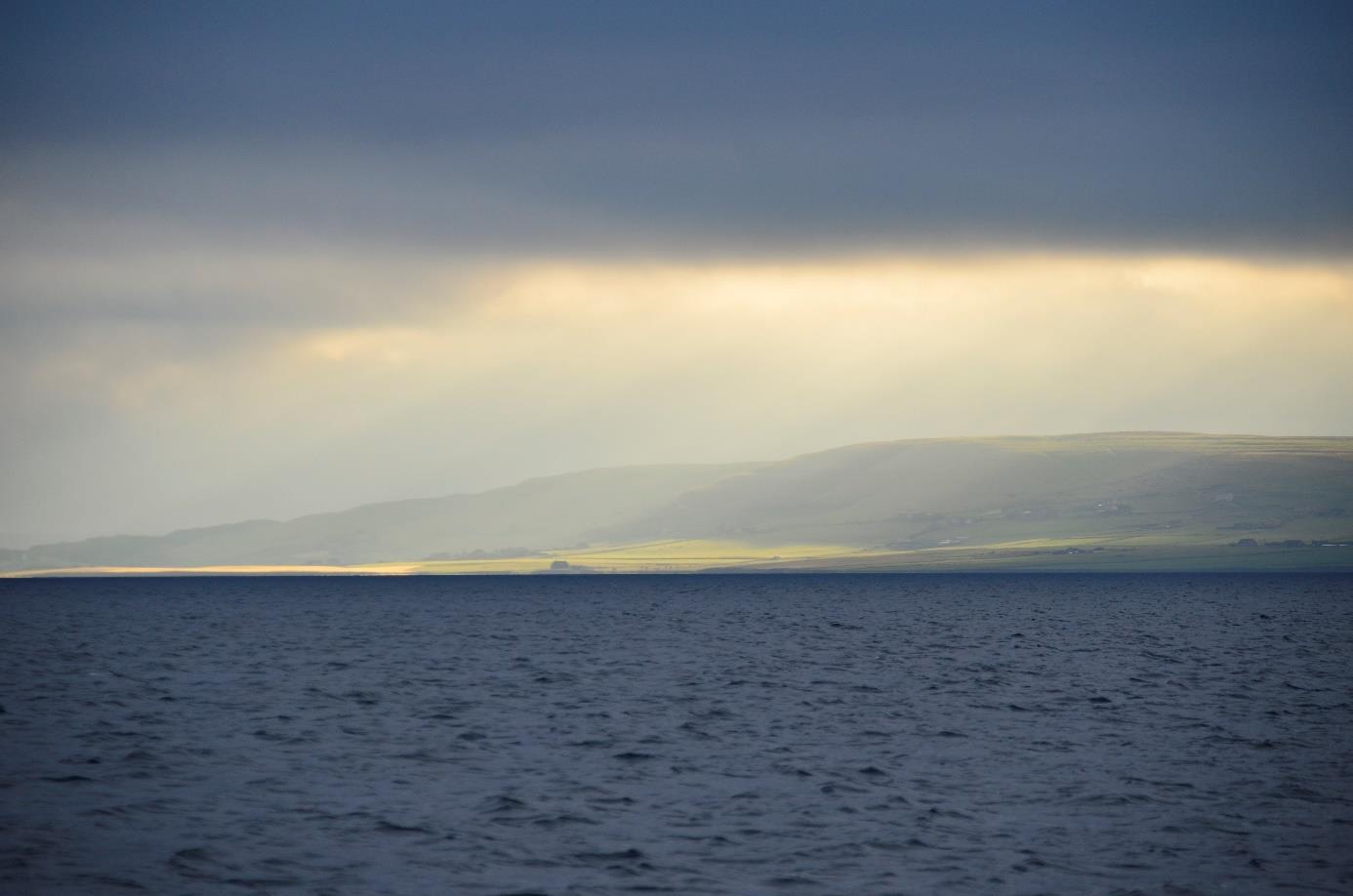 Dramatiskt ljus utanför Kirkwall.